Tech Freedom Big Tech Data Migration Service (Free Your Internet)
$500.00
Description
Help to (in one fell swoop) rid you of Big Tech online.
My suggestion is that you get a degoogled phone before you delete your Google account. If you do not, it will interfere with the operation of your cell phone.
Consult you about various online accounts, from email, to social media, and search engines.
Download all data from Google, Facebook, and Apple, Microsoft, and Amazon.
Delete whichever of those accounts you are comfortable with being rid of.
Help you to select a new email provider, new cloud (whether personal or something like Mega) setup, and alternate social media.
Here is how this will work:
The External Drive method

I purchase an external SSD, which I will download your data directly to, then send to you in one of my beautiful Tech Freedom boxes

The Storage Server method

I set up a storage server, give you the credentials, and you send me the download links from your providers, then your data gets downloaded to your new server, which you can choose to maintain at a cost of $10/ month, or simply use to download and we can delete it at the end of it.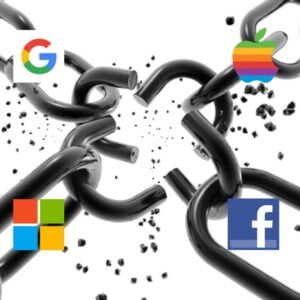 Additional information
| | |
| --- | --- |
| Set appointment | Figure out when we can do our consultation, and I can do the work for you. |
Only logged in customers who have purchased this product may leave a review.